Our story, a meeting.
The history of the Aussel family at Lander began in 1928.
Initially a farmer, the company evolved from 1950 onwards towards the trade of walnuts and kernels under the impulse of Paul Aussel.
The Aussel Establishments participate in the structuring of the walnut industry in Périgord.
In the 2000s, Giliane Aussel took over the reins of the company. Her dearest wish is to continue all the work
to continue the work initiated by her parents.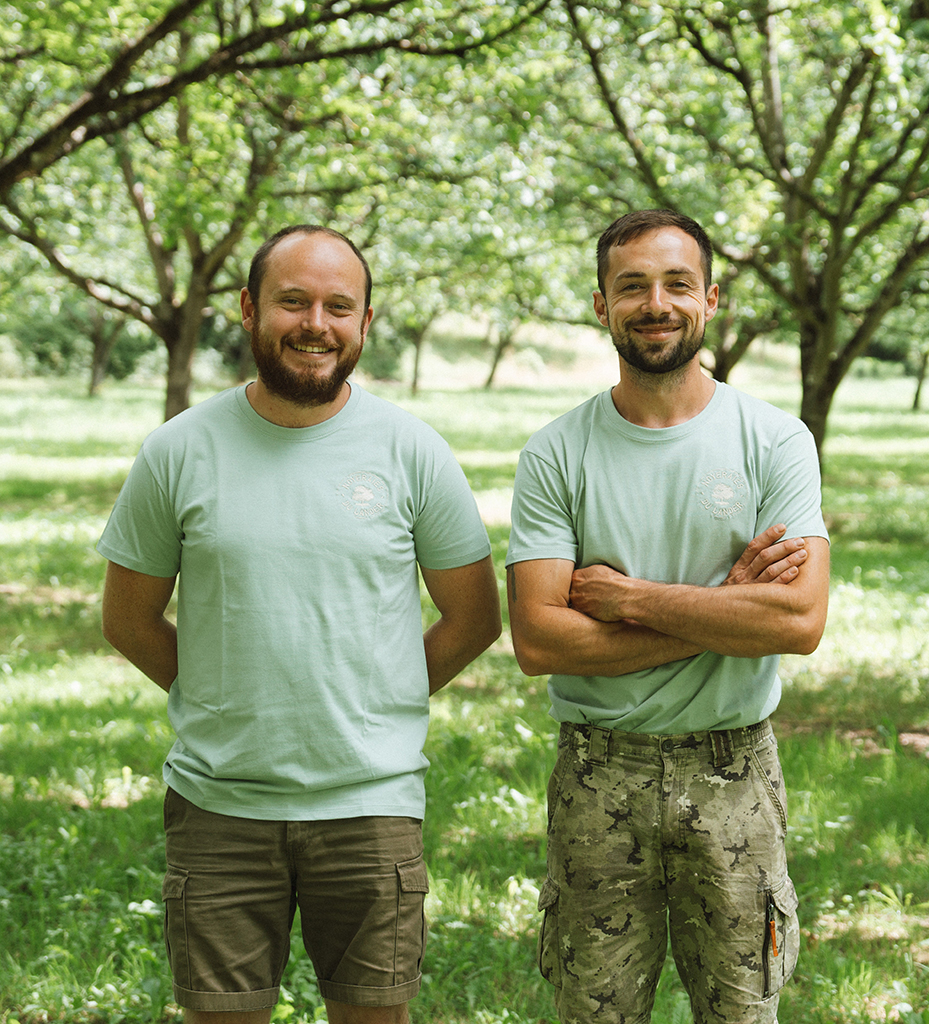 Here we are in 2022, the time to pass on has come. As a result of a meeting and a relationship of trust that was built up over the course of the exchanges, Damien and Paul decided to embark on the adventure in order to take up the torch.
Our adventure
The NOYERAIES DU LANDER adventure is that of two childhood friends, Damien and Paul, who meet around a common project: to take over a family walnut grove rooted in the Dordogne, rich in authentic know-how. By combining their knowledge, they perpetuate the tradition while anchoring it in the present world.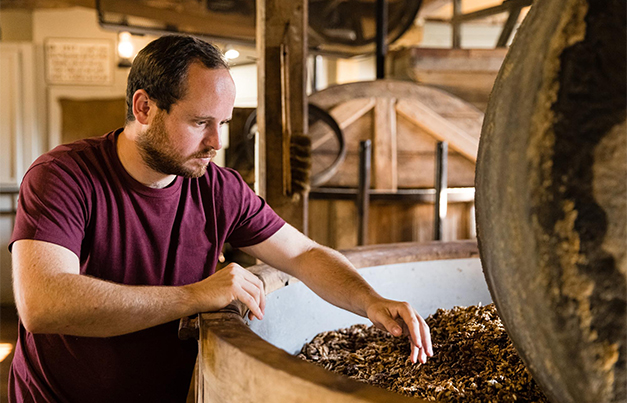 Paul Dieudonné
With a commercial background, Paul has been running a family business specializing in the manufacture of oils and flours for the past two years. A know-how that has been passed on to him by his grandfather and his mother, and that he wishes to keep alive.
Passionate about his land and with the desire to get closer to the earth, he embarked on this adventure alongside his childhood friend.
Damien Peboscq
With a background in agriculture and a love of nature, Damien has a thorough knowledge of farming methods that respect the environment and people. Today, he is embarking on this "NATURE" adventure in his own image.
Committed to a responsible production, he takes care of each parcel to extract only the best.
Our commitments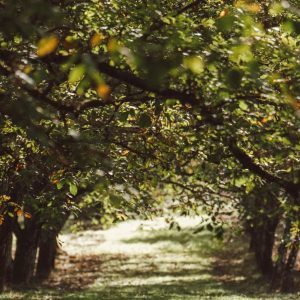 The local
As part of a local approach, we favour short circuits. Our raw materials come from our own production or from local cooperatives. Rich of our anchorage, we establish long term relationships with all our partners, farmers, suppliers, customers. We are actors of our territory.
The taste
Our products are healthy, natural and tasty. We are committed to producing the right products and to promoting honest tastes through a clear range of products: nuts, oils, flours and delicatessen products.
We are taste activists.
The know-how
From cultivation to manufacturing, we carefully execute which step in the purest tradition, to guarantee quality and authenticity. We are farmers, proud to work our land to harvest the best.
We are craftsmen, proud to share a unique know-how in the heart of the Périgord Noir.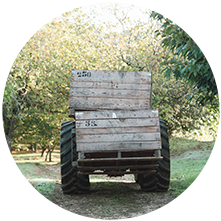 The common sense of a farmer
In our land, common sense is cultivated. We take care to preserve our inherited land by respecting nature and people, convinced of the need to maintain our resources to build a better future. We are farmers.