The walnut, richness of our soil
Emblematic tree of the Périgord, the walnut tree is present in the region for thousands of years. The walnut and its oil have always been part of the cultural and gastronomic heritage of the Dordogne. The are
true national treasures !
An exceptional nut
The walnut is a great wealth of the Périgourdine heritage. Traces of walnut shells have been discovered in the dwelling places of the Cro-Magnon man where he lived 17 000 years ago.
In the Middle Ages, the population considered walnut oil as precious as gold. But it is only from the 17th century that the trade of walnut and its oil intensifies in the South-West. In the XIXth century, the Sarlat basin became the cradle of the walnut.
From 1950, the Walnuts of Périgord industry is structured with the characterization of 4 traditional varieties: Corne, Marbot, Franquette and Grandjean.
Today, more than 800 producers are involved in this sector.
Recognized and labeled AOC in 2002 then AOP in 2004, these distinctions value this exceptional nut. True pillar of the Perigord culture, walnut oil has obtained the PDO label since February 2021. This appellation protects an age-old know-how in Périgord, thus valorizing this exceptional product
Varieties of the walnut of Périgord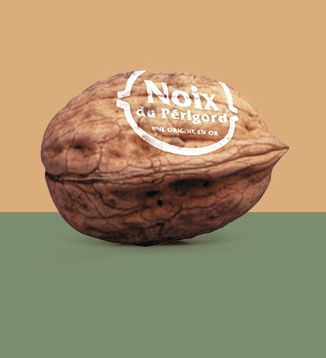 Oblong walnut, its kernel is blond and distinguished by its delicate aroma.
The Franquette
The courted
Round walnut of big size, its precocity makes it a walnut of predilection for the fresh walnut. When dry, its finely veined kernel has a very strong taste.
The Marbot
The traditional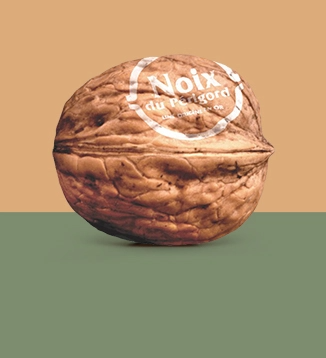 Walnut with a solid shell that preserves a sweet kernel of very fine texture in the mouth.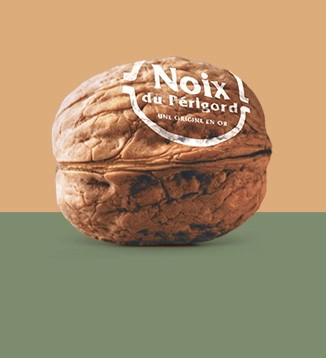 Round walnut of medium size. Its fleshy kernel has a marked taste.
The Grandjean
The typical
Our orchard
Located in the cradle of the walnut, in Sarlat, the Noyeraies du Lander extend over 50 hectares. In the middle of this preserved nature, rich in biodiversity, 17 hectares of walnut trees are planted.
In this orchard, we produce exclusively the Franquette variety. This variety is the most cultivated in the Périgord region and is recognized for its productivity and its incomparable taste.
Here, we take care of our land to extract only the best.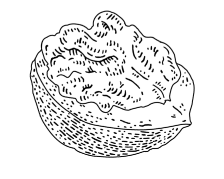 The stages of the harvest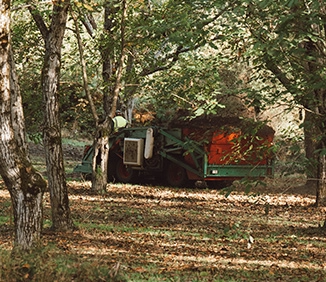 We harvest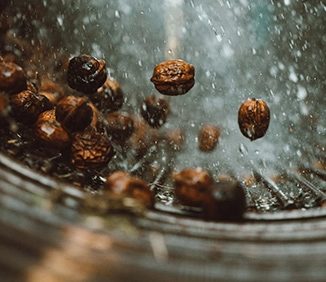 We wash
We sort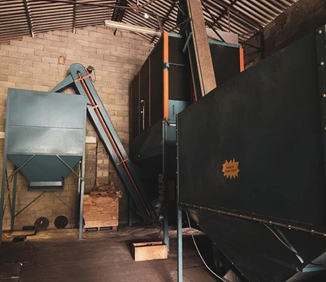 We dry
We calibrate
We store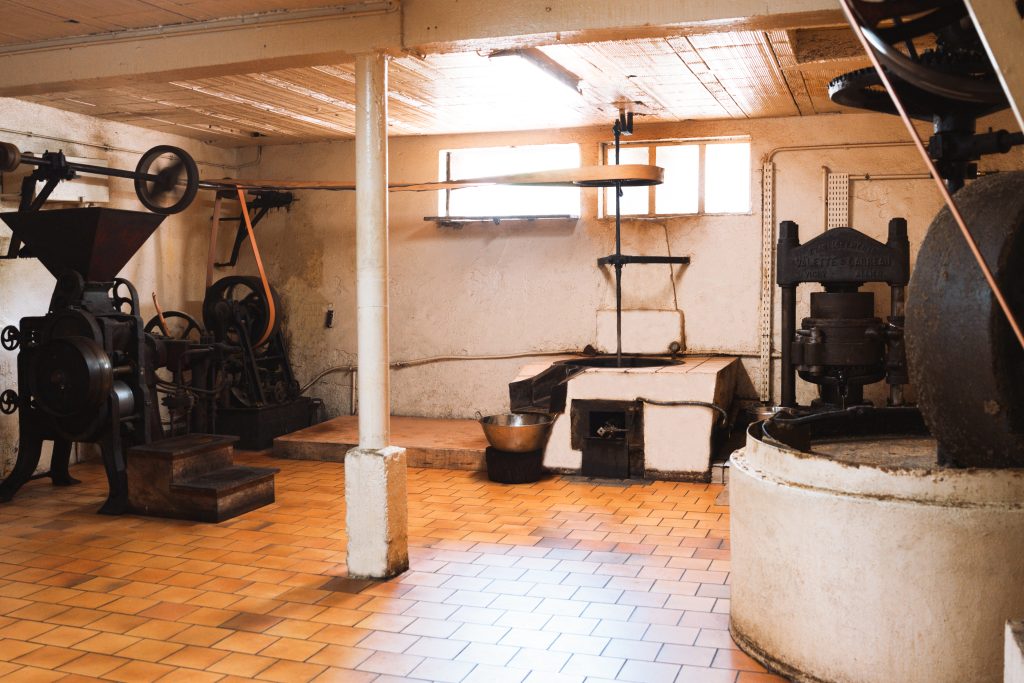 The manufacture of oil
After having harvested and selected our raw materials
raw materials, we transform them into oil
our mill located in the heart of the property. We
make walnut and hazelnut oil according to
according to an artisanal know-how.
The steps of the
manufacturing process: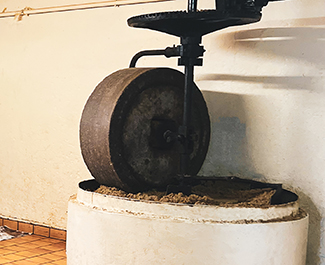 With the help of a flint millstone, the walnut kernels and hazelnut kernels are crushed.
Once the dough is obtained, it is slowly heated in a cast iron pan to reveal the full intensity and flavor of the fruit.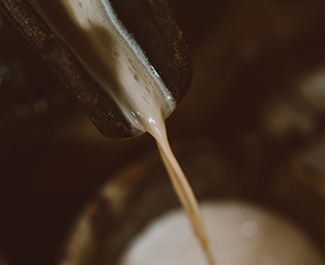 Once the paste is cooked, it is pressed to extract its elixir!